HARDWARE AND SOFTWARE COMPLEX FOR TESTING EQUIPMENT
Automation of the testing process is a means to improve reliability and credibility of tests. In addition to this, comprehensive facilities for automatic creation of a test procedure allow to create test benches targeted at extensive range of tested products.
The all-in-one hardware and software complex is developed for automation of processes of different vehicle components.
It comprises ready tools that allow to perform tests according to an adaptable program, capture data and analyze the test process, create reports.
The hardware and software complex consists of four modules.

VISUALIZATION AND TEST CONTROL MODULE
Manual and automatic control;
Determination of test features;
Real-time graphic representation of test results;
Processing of alarm messages.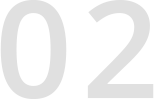 TEST PROGRAM CREATION MODULE
Making of a step-by-step test program based on ready blocks with intuitive interface;
Simulation of real conditions of operation of components and assemblies, tests in dynamic and steady-state modes;
Setting of criteria to exit or continue test program steps;
Pause mode, and the possibility to continue tests from the stop point.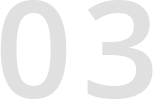 DYNAMIC PARAMETERS MEASUREMENT MODULE
Recording of high-speed process parameters with frequency up to 12.5 kHz:
Vibration;
Pressure fluctuation;
Deformation;
Rotation speed;
Expenses;
Force;
Torque;
Movement speed, etc.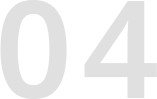 TEST RESULTS PROCESSING AND ANALYSIS MODULE
Creation of electronic reports and recording of electronic passport of product testing to the database;
Analysis of characteristics of transient phenomena to determine design features and physical properties of a tested assembly;
Analysis of interdependence of parameters;
Comparison of real characteristics of an assembly with designed performance;
Analysis and comparison of historical records.
METROLOGICAL CERTIFICATION
The final project stage is metrological certification of testing equipment to confirm accuracy of measurement and check fidelity of physical values (test modes):
Certification methods are prepared and coordinated with the metrology and standardization center;
Certification is performed jointly with the metrology and standardization center;
Metrological examination certificate is issued.


ENERGY EFFICIENT TECHNOLOGIES
Benches with motor drive/loading are created according to the closed-loop power circuit scheme, or with recuperation of energy to supply mains.
The closed-loop power circuit scheme ensures exchange of electric energy between electric drive and torque motors.
With that the only electric energy taken from the network is the energy corresponding to performance factor of the tested assembly, and electric energy consumed by auxiliary systems of the bench.
Recuperation of energy to supply mains allow to go back from dissipation of energy from braking power into unproductive heat, and significantly increase energy efficiency of production.
Such benches are characterized by the highest performance factor, notable for their compact size and reduce power costs to theoretical minimum.